Hi Everyone!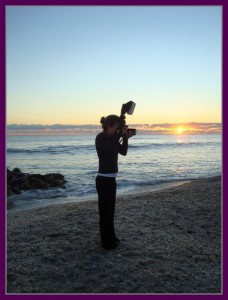 I wanted to take the time to share my methodology and get down to the nitty-gritty with you. Commissioning a photographer is an investment in your history and you should know the process. Photography has changed a lot since I began in this field 10 years ago. After much research, many questions and advice from others, I decided it was time to restructure my portrait pricing. Why, you ask? Well, let me pontificate on the matter. I firmly believe you pay for what you get and you should expect the best for what you're paying. I hope to be an example of that.
So down to brass tacks, what are you paying for? That is truly a loaded question. When I inquired with previous clients about what sets me apart from other photographers, here are some of the responses I received: "your passion for the craft and your willingness to go above and beyond", "your creative eye and unique ideas", "your personality and awesome interaction with my children", "your flexibility", and yes, sometimes, "your silliness". I regard these statements as a true testament to what I strive to bring to the table for each and every portrait session.
When a client decides to book a portrait session with me, I am all in! First, we'll get started with a few emails. What type of location are you thinking? I have so many unique and beautiful spots to choose from, or please, let's  go somewhere new! It is South Florida, after all! Tell me about yourselves. Funny things about your family or the story of your engagement or how excited you are to be becoming parents. What are favorite things you like to do? What are your favorite colors? Hobbies? All these things get my creative juices flowing on how to make your portrait session customized just for you. To really expose your personalities and to have a good time doing it! Then we'll chat on the phone to go over the best wardrobe choices and what you will want to bring to the shoot, basically what to expect that day. We'll collaborate together to create the perfect stylized portrait session that really shows who you are. I love what I do and I want you to love and be excited about the final result as much as me. I want you to look at the images and just have your heart melt. Photographs are a timeless investment of different stages in your life. They're memories from times passed and present and are to be cherished forever.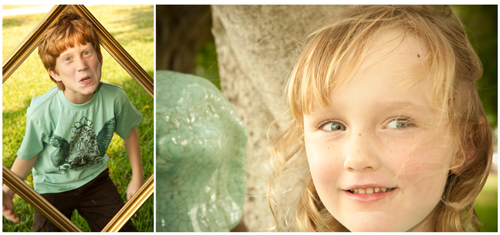 That is also the main reason I do not limit the number of images you will receive. There is no way I could limit a portrait session down to 20-25 images. I'm constantly shooting the entire time and I want you to see the whole process. Sometimes the photos with the kids crying or the wind blowing the hair in your face are the best of the bunch. There's going to be close-ups (my favorite…I really adore the expressions in your eyes),  far away scenic shots, action shots, cropped images, detail shots, and so on and so forth. So whatever we create during your session is for you. NO LIMITS!
That being said, there is also the technical aspect. This includes the gear I shoot with, my lighting techniques and everything in the editing process on the back end. My schooling (thank you, Art Institute of Colorado and my awesome professors!) has allowed me an education at the forefront of digital imaging. It also gave me the know-how to stay up to date on the latest techniques and trends in portraiture. I take pride in taking the time to view each image from each session one-by-one to enhance it for the best printable final product. This means a lot of different things. Every image is sharpened and enhanced for vibrant color. And then on to the fun part: vintage tones and gorgeous black and whites. If you got this far on my blog-site, hopefully it because you like my style and you like what you see and that is why you are commissioning me

So, I thank you for reading all of this and I really can't wait to meet you!
~Rachel
p.s. photo credit to my friend Nicol who shot the image of me at a sunrise wedding I was photographing.